The Sunday Philosophy Club by Alexander McCall Smith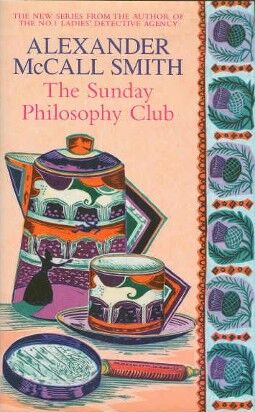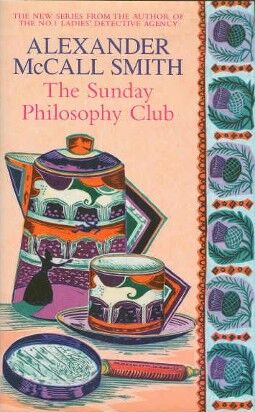 The Sunday Philosophy Club by Alexander McCall Smith
The first in a new series of books by the author of The No. 1 Ladies' Detective Agency - marking new territory - but familiar moral ground.

Amateur sleuth Isabel Dalhousie is a philosopher who also uses her training to solve unusual mysteries. Isabel is Editor of the Review of Applied Ethics - which addresses such questions as 'Truth telling in sexual relationships' - and she also hosts The Sunday Philosophy Club at her house in Edinburgh. Behind the city's Georgian facades its moral compasses are spinning with greed, dishonesty and murderous intent. Instinct tells Isabel that the young man who tumbled to his death in front of her eyes at a concert in the Usher Hall didn't fall. He was pushed.

With Isabel Dalhousie Alexander McCall Smith introduces a new and pneumatic female sleuth to tackle murder, mayhem - and the mysteries of life. As her hero WH Auden maintained, classic detective fiction stems from a desire for an uncorrupted Eden which the detective, as an agent of God, can return to us. But then Isabel, being a philosopher, has a thing or two to say about God as well.
Alexander McCall Smith is one of the world's most prolific and most popular authors. His career has been a varied one: for many years he was a professor of Medical Law and worked in universities in the United Kingdom and abroad. Then, after the publication of his highly successful No 1 Ladies' Detective Agency series, which has sold over twenty million copies, he devoted his time to the writing of fiction and has seen his various series of books translated into over forty languages and become bestsellers through the world.

The series include the Scotland Street novels, first published as a serial novel in The Scotsman, the Sunday Philosophy Club series starring Isabel Dalhousie, the von Igelfeld series, and the new Corduroy Mansions novels.

Alexander is also the author of collections of short stories, academic works, and over thirty books for children. He has received numerous awards for his writing, including the British Book Awards Author of the Year Award in 2004 and a CBE for service to literature in 2007. He holds honorary doctorates from nine universities in Europe and North America.

Alexander McCall Smith lives in Edinburgh. He is married to a doctor and has two daughters.